Mudlet is launching a Patreon!
Now obviously first and foremost: Mudlet will always be free and open source software. This will never change!
However, there are some costs associated with keeping on. This includes maintaining the official releases and improving our legitimacy in the eyes of the world at large. This is not even talking about costs for server hosting and network, nor the actual work put into Mudlet for free by everyone involved.
For example, both Microsoft and Apple erected some barriers before games can be played "normally" on their computer systems. Developers are expected to buy signed certificates to remove warnings of "untrusted software". This seems easy for commercial companies who sell their games, but not so much without money involved. Even more so, if you want to see Mudlet featured in their store systems. We are also looking at Steam here.
Another large improvement we are interested in is automation of extra build jobs to get more test versions of Mudlet out to our testers faster. These things we just don't have in our own budgets right now. So we thought Mudlet's own Patreon might be a good way to give our wonderful community of players a chance to support us in these goals, and also get a little something in return.
For example, we have started our printers and will send out 3d versions of the Mudlet arch: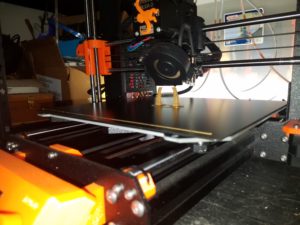 10 year anniversary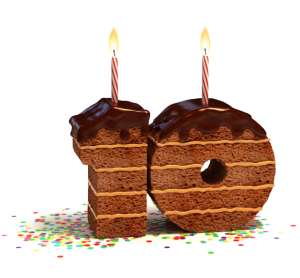 We also thought this could be a good way to celebrate the 10th anniversary of official Mudlet releases!
That's right, it may be hard to believe but Mudlet was born 10 years ago, from March of 2009 with the first beta version to the release of version 1.0 in November !
You can try and compare your Mudlet today to what you see in the original introduction video here:
Since then it has been a wild ride of bug fixes, new features, and refactors to help keep Mudlet up to date and fresh.
For example, see a new Mudlet video stream from this month of the Discord chat added to Mudlet in ~50 minutes:
While we're not entirely sure where to place the anniversary date, we've decided somewhere here in the middle of the year seems like the right time.
Given all this great news, we want to kick things off with a promotional offer. For a limited time, from July 19 to August 25 of 2019, we will be offering our highest reward item at a lower tier: A unique wooden pen turned by one of our makers and inlaid with Mudlet's yellow arch symbol. That will be over 33% less than what it will take to get one of these exclusive, hand crafted items after the launch promotion! Now do keep in mind, these are not something we just ordered online, but they each must be individually made and shipped so it may take a few weeks to get them out to everyone.
We are excited to take Mudlet even further with the help of our players, and if you're excited to get on board and help us make Mudlet even better, then head on over to https://www.patreon.com/mudlet and see what we've got prepared for you.
Happy Gaming!