Welcome to users @Corim @YellowNo5 @Caron – Thank you and everyone for bringing Mudlet's Discord chat over 1000 users today! :)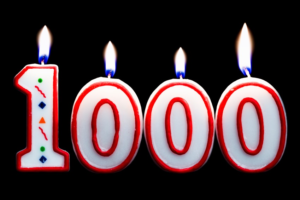 Discord is just the latest and fastest-growing way to interact with many Mudlet users and developers. The discord software can be used on Windows, macOS, Android, iOS, Linux, and in web browsers. See its description at Wikipedia for comparison.
At the time of writing, there are over 200 Mudlet users online. You can join at any time and almost instantaneously find answers to any doubts or questions you may have around Mudlet, get help with your scripts and triggers, or just chit-chat a bit about your favorite games and stuff.
Of course, you can also get in contact with the Mudlet community in other ways. Our current incarnation of the Mudlet forum has been around for almost 10 years now. You can search and find a great many discussions, scripts and snippets, etc.
Discord support
Mudlet also supports Discord! If your game enables it, you can tick the Discord box on the connection screen:
To then show off in the Discord panel!
Join our Discord for live help and discussion about Mudlet and MUDs. Follow the link to receive the invitation: https://discord.gg/S9zVg7H