December 29th, 2009 by Vadi
Sorry for the delay Mac people – but Mudlet 1.0.5 is now available as an update. We're using a new and improved installer, and should continue being in sync with the Linux and Windows releases in the future.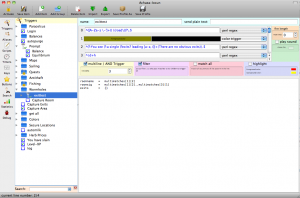 Much thanks to shenlon for doing an excellent job on the previous packages, and to ixokai for creating the new installer.
Posted in Uncategorized | 1 Comment »